Tablets are over 300 million this year. Smartphones are hitting the 1 billion unit mark. The mobile device market has put substantial computing power – and game-playing capability – in the hands of over 1 billion people in just a few short years, and rapid growth continues. Tablet sales grew 60 percent worldwide in the last quarter versus the previous year, according to IDC. Smartphone shipments grew by 50 percent worldwide in the last quarter, according to Canalys. Given the size of the market already, that's amazing.
Almost 50 percent of US households with broadband access have at least one tablet, and that number is growing fast. Apple has lost some its market share in the tablet market (down 14 percent in the last quarter), but new product releases may erase that decline. Android is gaining share worldwide due to its array of lower-cost options. India, for instance, has overtaken Japan to become the third-largest smartphone market, and those are all Android-powered phones.
While iOS still generates twice as much app revenue as Android, that gap is narrowing. Fragmentation and market addressability continues to be an issue for Android, but every large mobile developer is creating games for both iOS and Android, and usually optimizing for both tablets and smartphones. It just doesn't make sense to pass up the opportunity to make good money on both platforms. Sadly, Blackberry and Windows Phone continue to be a non-factor for games, since their market shares are hovering around 2 or 3 percent apiece. They need to reach double digits to even begin to be a consideration for large game developers.
Smartphone and tablet games have become some of the best moneymakers in the game industry. Puzzle & Dragons is generating some $4.5 million per day, and has brought in $763 million in revenue during the first six months of the year. Supercell is on pace to bring in over $900 million this year from two tablet games. Those are numbers approaching the revenues of the best AAA console and PC games, but with roughly twice the profit margins. Only the top games can expect to clear $1 billion in revenue in a calendar year. With the continued strong growth of mobile devices, we should expect $1 billion in revenue from the top mobile games to be achieved in the next year.
It's no wonder that all game publishers are taking mobile into consideration, and many are shifting some or even all of their development efforts in that direction. The market is still in many ways very young. Hardware adoption seems set to continue strongly for at least several years. However, most of the games that have generated the highest revenue have been casual games. We are starting to see deeper games (like Supercell's Clash of Clans) generating substantial revenue, but there is great potential ahead for genres that have proven successful on consoles and PCs but have not yet been big winners on mobile.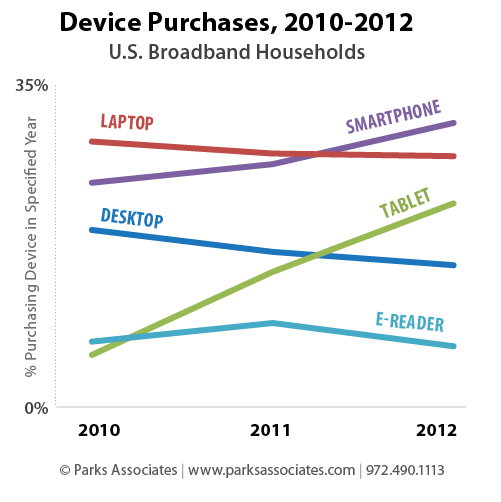 First-person shooters are a huge revenue engine for consoles and PCs, but have very little presence on mobile. DeNA's The Drowning hopes to change that with an innovative control scheme. Strategy games are starting to gain traction on mobile, as Kabam has ably shown. Sports games, RPGs, MMO's and other sectors are just beginning to find a home on mobile. It's not clear if any or all of these genres can reach the same popularity on the broad mobile audience that they have achieved with hardcore console and PC gamers.
The business models of mobile games are an issue. Console games are just beginning to experiment with free-to-play and virtual goods, while free-to-play has become 90 percent of the revenue generated for mobile games. Certain genres don't really lend themselves to that model, such as story-centered games like The Walking Dead. Some observers predict we'll see a regular premium price category of games emerge on tablets and perhaps even on smartphones. The premium price in this case might be only $6.99 or $9.99 for tablets, and $2.99 or $4.99 for smartphones.
There's no set formula for success yet on mobile. As John Riccitiello pointed out, we have no idea yet if mobile hits can be successfully followed with a sequel, or if the whole concept is obsolete since mobile games are usually in a continual state of evolution. What is the lifespan on a mobile hit? Is the vast audience of mobile gamers really possible to sell to if your game is not entirely casual? How will the tablet gaming audience change and grow over time? Does traditional publishing have a role in the future of mobile games? The answers to these questions are being created now by the developers and publishers who are building games now.
Game marketers are finding even more pressure put upon them as discoverability, and hence marketing, is seen as the key barrier to becoming a hit mobile game. Sure, ultimately you need a great game that stands out from the crowd, but marketing should be able to help merely good games do their best. There's no set formula for marketing success on mobile, but marketers are trying ad networks, cross-promotion, PR and whatever else they can think of to get some visibility. It's quite probable there will never be an easy, set formula for finding an audience for your game – and getting them to install it, play it, and spend money on it. We can dream about that, but the hard reality of today is that marketing mobile games is demanding creativity, analytic excellence, and lots of hard work.
The mobile market may well grow to be the largest segment of the game industry in a few years, which is why every game creator and marketer needs to strategize on mobile. The future is rushing towards us, and we need to create it together.