Kentucky Fried Chicken, colloquially called KFC, has undergone a "re-colonelization" over the last three years to reinvent its brand and regain a seat back at the quick service restaurant table. To turn its business around, the chicken chain breaded their brand back into the iconic restaurateur that started it all—Colonel Harland Sanders.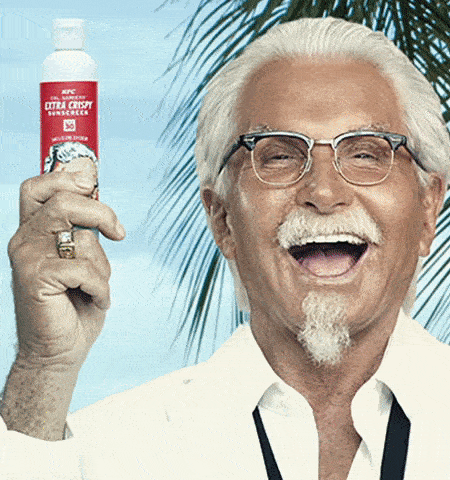 KFC kicked off of a decades-long decline after Sanders died in 1980, but now the Yum! Brands-owned company is resuscitating its image with a marketing blitz both unique and ridiculous. At the center of it all is their founder, Colonel Sanders, who's been reincarnated through a revolving list of actors doing whacky, brand-reviving activations that embrace the brand's heritage.
"For some time, the KFC brand had lost its way," George Felix, KFC'S director of advertising, told AListDaily. "We embarked on a brand refresh to address the fact that KFC had lost relevance. . . . Our entire brand positioning is grounded in our founder and all of the things he did to make this brand great. The Colonel's values come through every brand touch point from our brand voice that is a reflection of the Colonel—the ultimate chicken salesman—to the customer experience in our restaurants, to our focus on making the world's best fried chicken the 'hard way'—by hand in every kitchen, every day."
Felix says that their brand revival has taken form by way of social media marketing, TV advertising, new restaurant remodels that bring the brand story and heritage to life in an updated way—and all the way to cheeky promotions like "Tender Wings of Desire"—a 92-page romance novel starring Colonel Sanders released ahead of Mother's Day last month, the chain's best-selling day of the year.
"It's harder than ever to get people's attention, which is why we believe that a steady stream of original branded content is essential to our marketing mix," Felix says. "We know that traditional advertising vehicles like TV will still make up a large percentage of our media mix, but we also need to build KFC back into a brand that people love. We've learned that we need to extend our brand positioning beyond traditional advertising to really break through and make a dent in pop culture."
In addition to the novella e-book that was available for download on Amazon, KFC has cooked up a loaded menu of whimsical marketing of late that ranges from fried chicken scented sunscreen, a Nashville Hot vinyl album recorded by Fred Armisen, a "Sando Slam" integration with WWE, an interactive video game on Instagram, playing a super-ornery DC Universe comics character, being featured in a high school year book and launching a chicken sandwich into space.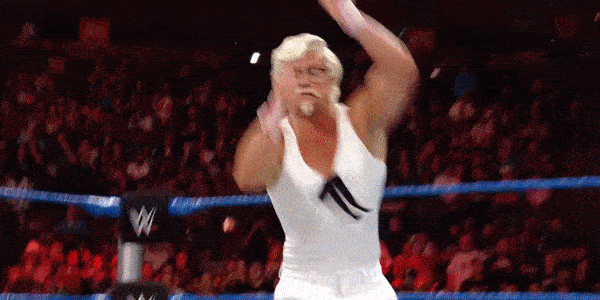 Felix says the activations are creating credibility with younger consumers and changing the way people think and feel about KFC, who just completed their eleventh-consecutive quarter of same store sales growth. They've also seen 45 percent increase in brand consideration among millennials over the last two years.
"We need to humanize KFC for millennials. Unlike people my age who have fond memories of eating KFC as a kid, many millennials don't have any experiences with KFC that they can draw on," Felix says. "We need to show them what KFC is all about and meet them on their terms, which is where digital becomes so important. Our tongue-in-cheek humor and over-the-top selling is something that has been working well for us since many millennials distrust advertising to begin with. Instead of running away from that, we run right toward it. We believe that our ability to poke fun at the conventions of typical advertising has given us credibility with millennials. We know the new brand positioning and advertising has put KFC back on the map."
At the epicenter of every marketing touchpoint is the Colonel, and Felix indicates that the revolving cast of celebrity actors featuring the likes of Rob Lowe, Rob Riggle and Billy Zane, among others, has paid dividends for the brand.
"We knew that bringing the Colonel back into our advertising was going to be polarizing as many people remember Colonel Sanders from when he was alive and the face of the brand," Felix says. "We also knew that one person could never replace the Colonel. We realized that having different actors portray the Colonel could be a good way to have the different aspects of the Colonel's personality come through in each performance. We've really enjoyed seeing how each actor has put his own spin on the role and it has created excitement and intrigue for KFC to see who will wear the white suit next."
Felix says the main learning from their change in brand positioning is that they needed to have a point of view. They use a variety of social listening tools to keep a pulse on the conversation related to their brand, and consumer research to help guide their strategy and evaluate how the advertising is performing.
"There are certainly people who don't like our new advertising, but I also know that they are seeing it and noticing it," Felix says. "Overall, we're able to take some different types of risks on these platforms with our content, but it all still ladders up to the overall brand positioning and is another way to bring the Colonel's voice to life for our fans."
Social media is an important part of their overall marketing strategy, too, and they're always looking for new ways to engage with fans on the platforms they're most passionate about. Ahead of the Super Bowl this year, they debuted the interactive video game "Kentucky Fried Football Challenge" on Instagram for their very own football team called the Kentucky Buckets.
"This was a great way to extend our presence in football to Instagram," Felix says. "It was a relatively untapped use of Instagram's native features to create a game experience like that, and based on the amount of engagement, we think the Instagram community had a lot of fun with it. Gaming in general is so popular and with the time spent on social media continuing to increase, gamification on these platforms is only going to continue to grow. As we try to find ways to break through the clutter, we will continue to look at ways that gamification can help us bring new people in to KFC."
For now, Felix and company will continue to take KFC down a path of revival with balanced content that is meant to entertain, and one that builds on the larger TV campaigns. The end goal is simple: drive foot traffic in to their restaurants.
"No brand can be everything to everybody, so once we found our north star, everything fell into place," says Felix. "This brand stands for real, homemade, southern cuisine brought to you by a feisty, pragmatic chicken salesman."
Follow Manouk Akopyan on Twitter @Manouk_Akopyan